By Martin Hart on Fri 20 December 2019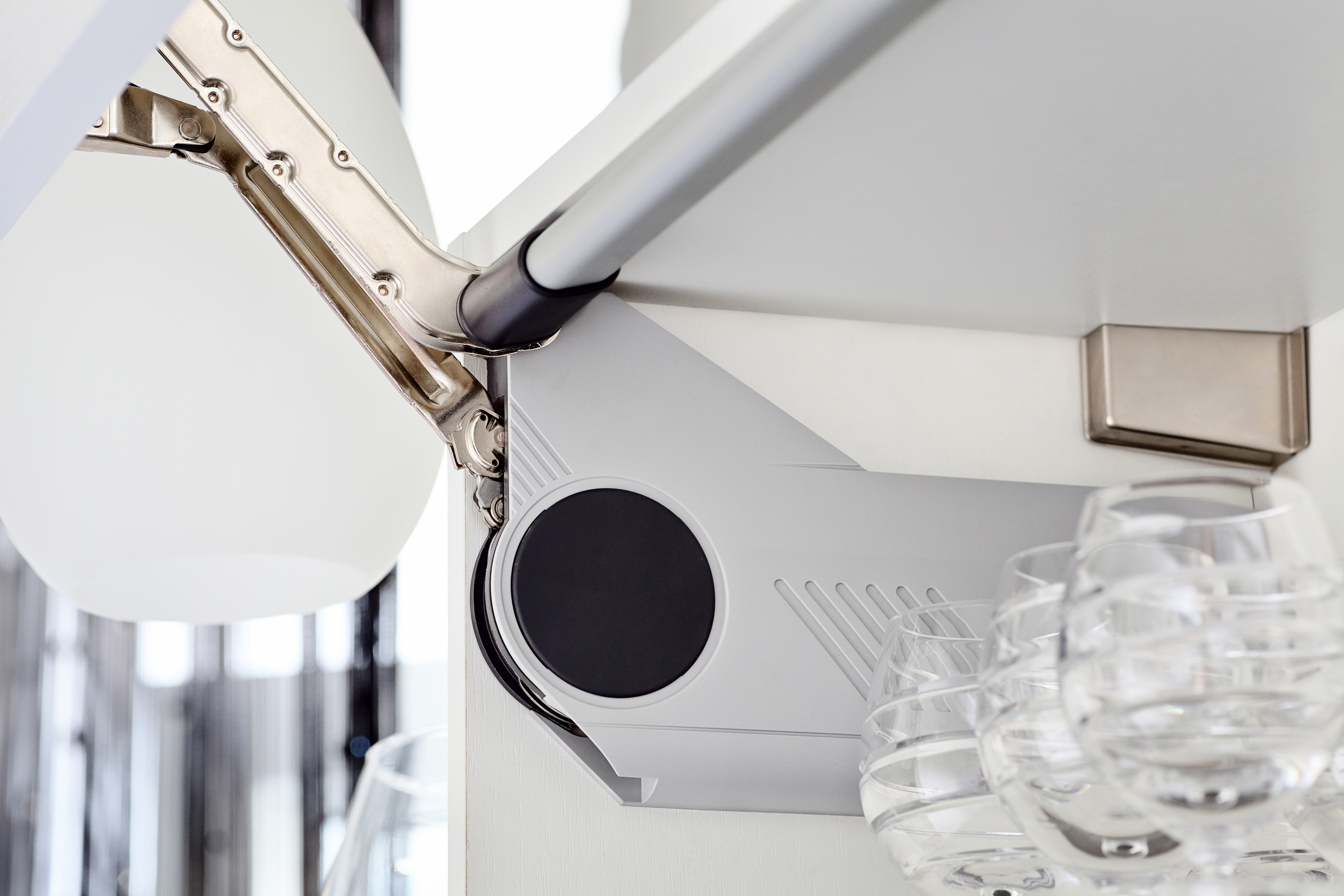 Aventos lift systems provide an absolutely effortless way to open and close kitchen cabinets, as they open upwards no matter how heavy the cupboard door happens to be. Your customers will find these lift systems are a practical option for opening and closing upper kitchen cabinets, as they ensure complete access to cupboards and allow ergonomic use of the kitchen without any cupboard doors impeding movement.
Benefits of Aventos Lift Systems
Some of the multiple benefits of installing Aventos lift systems on kitchen cupboards and units include:
- Ease of opening, requiring just a light pull on handles to glide upwards where they will remain open until the user is ready to close them - Gives additional freedom of movement to kitchen users as there are no bulky doors blocking access to other areas of the room
- Allows access to all items stored in the kitchen cupboard when fully open, users will also find it easy to view all products stored within cabinets with these upwards-opening kitchen cupboard doors
- Provides a silent closing mechanism and simply glides shut when required - Variable opening capability means the user can stop the door opening to the fullest extent if preferred
- Provides electrical opening support, controlled by an ergonomically placed push button device - Does not need handles so adds an elegant, sleek appearance to any kitchen
- Offers a variety of design options, so your customers can opt for wooden doors, aluminium framed doors or five-piece doors - Quick and easy installation of these doors makes them an ideal choice for any kitchen. The doors have lever arms and snap into place with ease, while it's also possible to make minute adjustments to position doors precisely and adjustments to tension to ensure the power of opening and closure is constantly accurate.
These Aventos lift systems are absolutely ideal for business customers in the hospitality trade, where ergonomics, speed and accuracy are essential for busy kitchen staff. They are also fantastic in private kitchens, where homeowners want to fit the best, most attractive kitchen cabinetry and accessories to suit their decorating requirements.
You will find Aventos lift systems, wholesale kitchen doors and a wide choice of additional kitchen fittings and accessories online at Hart Wholesale. You can rest assured of the quality of all Blum products and we're happy to help provide guidance on the right products for your business. Get in touch for more information.