By Martin Hart on Fri 04 February 2022
When choosing the right doors for your home, it's easy to overlook this popular new choice, the pocket door.
A fantastic innovation for internal doors when space is at a premium, the pocket door is the perfect solution that can forever change the rooms it connects. If this is new to you, please read our latest blog below to discover what a pocket door is and why are they so popular.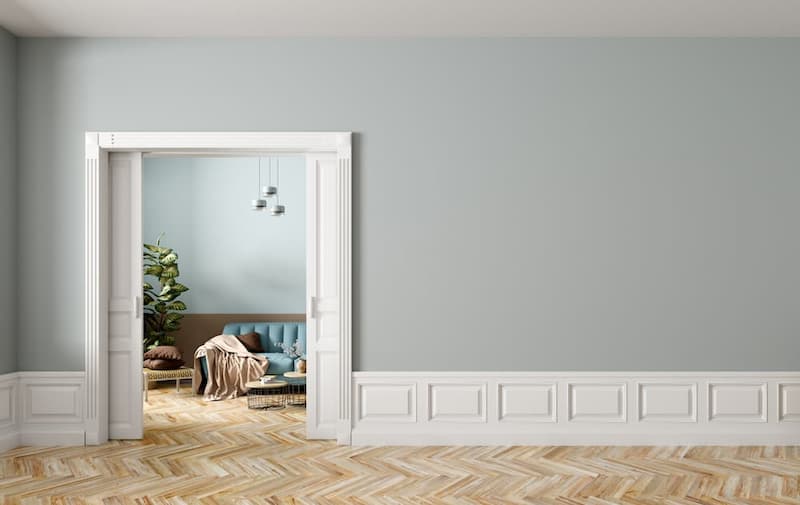 What Are Pocket Doors?
Pocket doors are similar to standard sliding doors, but with one notable exception. The name pocket refers to how the door slides into the wall rather than alongside it. This pocket gap allows the door to be hidden from view when opened, sliding on track rollers to open and close.
The pocket door will need to be a single or a double door, depending on the size of the doorway. See, for example, the difference this Dynamic Auto Closer double makes compared to this Scringno single pocket door. In both cases, the door being concealed in the wall when open rather than swinging into the room gives you more flexibility with the interior layout.
The pocket door is the future of sliding door design. Whereas a conventional sliding door requires a lot of empty wall space to accommodate the door motion, a pocket door conveniently hides when opened, leaving plenty of wall space.
Fitting a Pocket Door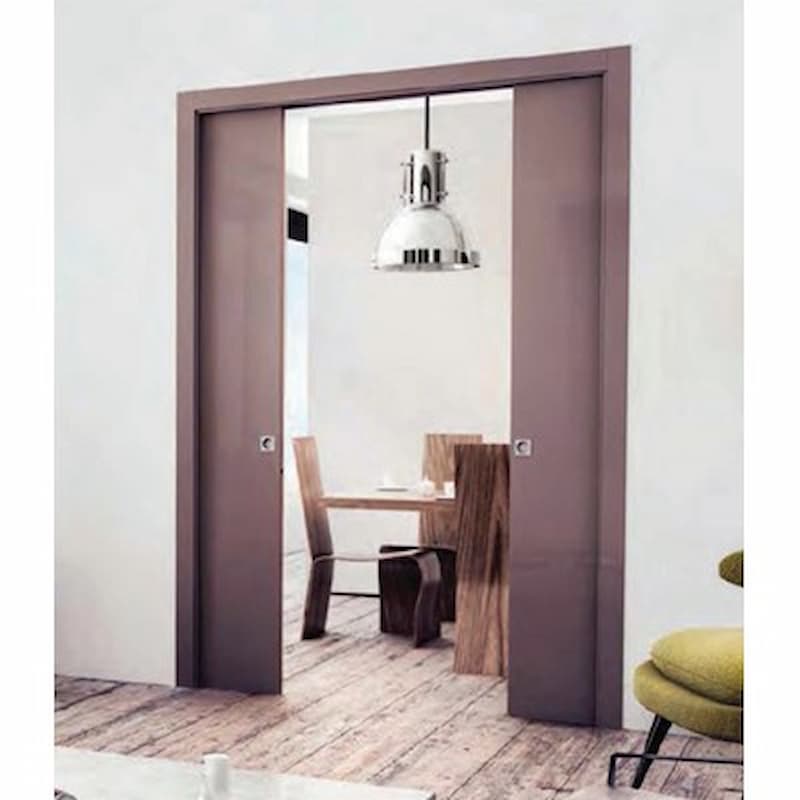 To enjoy owning a pocket door, you'll need to plan ahead. When opened, all pocket doors need an encasing wall wide enough to accommodate the door. Your standard internal door is only 35mm wide, so we recommend allowing 100mm to give the door plenty of space.
As well as planning ahead, you need to assess your existing walls before committing to a pocket door. Look to see if there's any internal wiring, pipework, radiators or other immovable obstacles.
Additionally, investigate if the wall is a loadbearing wall. It is possible to install a pocket door into a loadbearing wall, but it will require propping up and ideally the addition of a reinforcing lintel. If your wall is not suited to be converted into a pocket door, then a standard sliding door is a good alternative.
All Pocket door sets come with steel-framed housings. This frame will guide the door sliding runners and replace the traditional Studwork timbers. Although most pocket door sets only have an upper track of runners, you can reinforce your door and make it stronger and smoother if you invest in getting a lower set.
Usually, when purchasing a pocket door kit, the door will be supplied as well. This is always the preferred choice as you need a frame that will be the right size and consistently manage the door's weight.
Assuming a standard door size for your pocket door is recommended too. However, custom size is possible, but you'll need to commission a bespoke door.
Types of Pocket door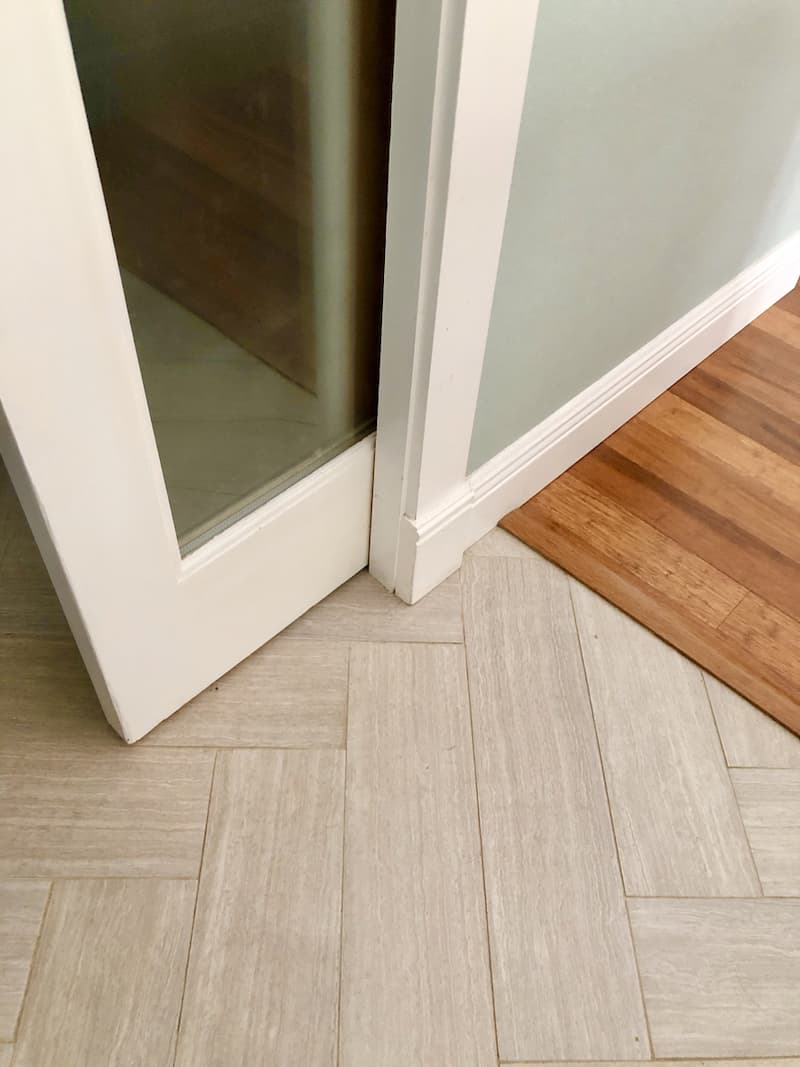 There are two types of pocket door kits. The first is a quick-fix option that is installed into a door cavity with cheap metal or timber, but these will not last long and need periodic maintenance.
We recommend investing in the second type — a kit with an aluminium or steel-framed cassette design that creates a frame for the door inside the cavity, like, for example, this Slido Optimo REV80. This way, not only does the door have a much longer life span, but it is much easier to make any repairs.
Which Rooms Need Pocket Doors?
Essentially Pocket doors are best placed where space is at a premium, anywhere where a swinging door would be in the way.
A swinging door requires space, which sometimes isn't available. You have to make sure there is no furniture in the path of the door's swing, or you'll risk someone opening the door too hard and breaking something. You may not have space for a door to swing in a tight closet without removing needed shelf space.
These are the situations where it would be very beneficial to have a pocket door. By removing the need to make space for a swinging door, you could gain ten square feet of floor space to use however you wished.
They can also be helpful for a connected kitchen and dining area. For example, you can leave these doors apart to create a more open, flowing environment and temporarily increase both rooms' space to create an inviting atmosphere.
Space-saving and Practical
This practical door design can provide a lot of saved space for your home. Finding the perfect pocket door can be pragmatic and offer style, chic, and sophistication to your home interior.
With our many years of experience as wholesale hardware distributors, we at Hart Wholesale have helped many customers find their perfect pocket door amidst our great selection. If you are interested, please browse our online selection or contact a member of our team today.