By Martin Hart on Fri 07 October 2022
The kitchen is the most active area in any home, and it's essential you can use it effectively. Discover how to maximise your kitchen storage space here.
The kitchen is one of the busiest rooms in a house and is often used as a central meeting point for both guests and people living in the house. One of the problems people commonly face with a kitchen is not having everything stored in a place where it can easily be reached when it needs to be used.
If you can't quickly get out pans, utensils and plates, then cooking will be more of an awkward task than it needs to be. Maximising your storage space is one way to ensure that you can have everything stored tidily in a helpful place.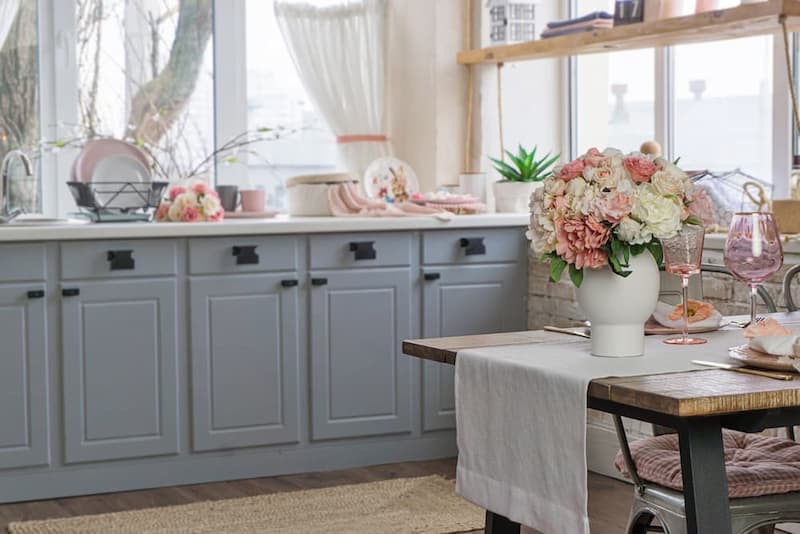 Benefits of Centre Island Storage
If you have space in your kitchen, having an island is an excellent idea for many reasons. First, an island allows you to create usable space from an area of your kitchen that may not need to be open if you have a large enough kitchen. For example, you could make up to six extra cupboards by using an island that will give you more than enough storage space. Additionally, an island will increase your kitchen's counter space and allow you to have a large area to work on that does not have any cupboards. Finally, islands also create extra seating space and allow guests to gather around them and use it as an eating space also.
Kitchen Storage Potential Easily Missed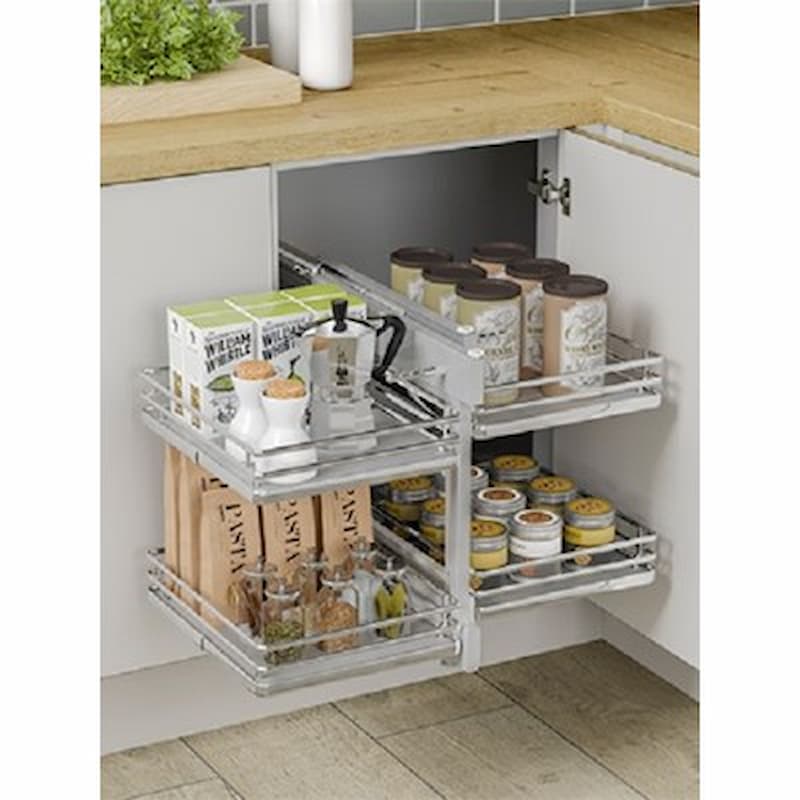 Every kitchen is customised to the style of its owner. Therefore, the unique qualities of each kitchen need to be balanced with the essential required units inside it, such as the fridge and oven. But finding ways of incorporating storage alongside the variety of different shaped units will create wasted space that could be used more efficiently.
For example, the space above fridges is often neglected, but this area is an opportunity for more storage space. This is particularly effective for compact fridges that leave a lot of space above them.
Alternatively, larger fridge-freezer combinations will make this more difficult but not impossible. The areas above such a tall fridge are often hard to reach, so don't keep items that will be used daily in this cupboard. Instead, use it as a long-term storage area for seasonal or rarely used items.
Innovative Kitchen Storage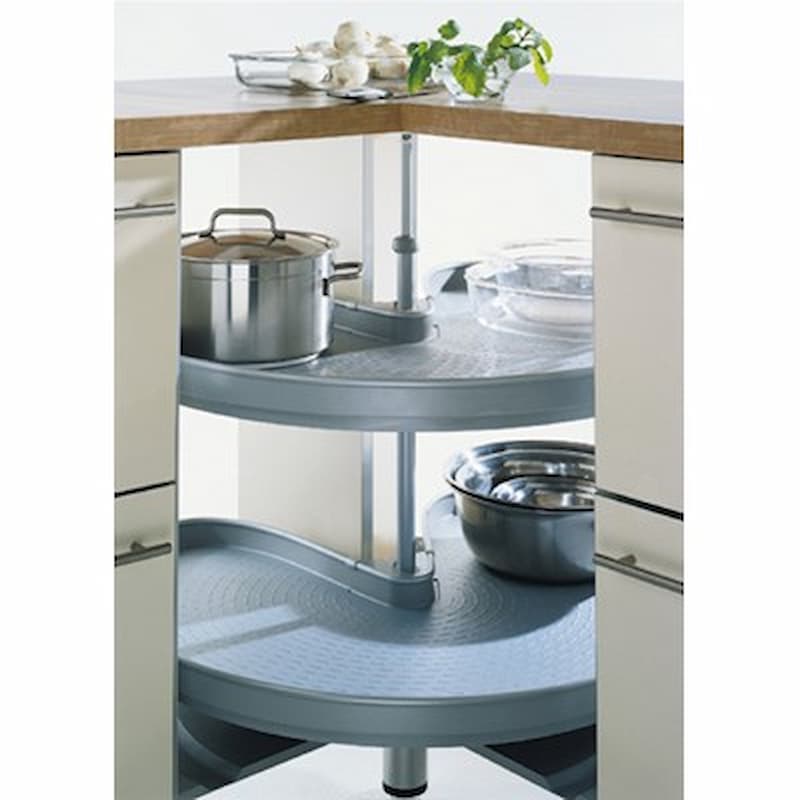 With modern storage design, even the smallest of spaces can be turned into something useful. For example, whereas you may have had a filler panel covering a 6-inch gap between two cupboards in the past, you could now have a tall and narrow pull-out soft close unit to store baking trays, spices or even wine bottles. In addition, with innovative modern kitchen fittings, no space should go unused.
Kitchen corners are a space commonly neglected due to the inherent awkwardness of attempting to store or retrieve items from them. However, these hidden nooks and crannies can effectively be used as a significant storage space and reduce that unwanted clutter. Magic corners or carousels are one of the most popular solutions to this storage problem. These designs are aimed explicitly at nicely filling these unused areas. These units will provide a rotating shelf area that allows you to store many different tools in this space and easily access them as you rotate the platforms around. They even help present a cleaner space within your kitchen when they are usually equipped with self-shutting doors that fit snuggly in the corner.
Our Blum Antaro and Legrabox Drawers are a collection of stylish, slimline but durable drawers that are perfect for small kitchens. Small kitchens need to use their limited space more efficiently than large spaces. The drawers can be fixed above one another and provide additional inner drawers whilst appearing to be a single drawer from the exterior. Measuring the required depth front to the back of your drawers is crucial, and often, people will choose shallower ones, 450mm, when a 500mm or 550mm will fit.
These deeper drawers give their owner double the storage space for cutlery, trays and other smaller cooking items. Our range of Blum Orga-line trays and Ambia-line organisers are the perfect companion for these drawers as they will assist in maintaining a high level of organisation with the various slots and compartments provided. We provide a wide range of choices in design at Hart Wholesale to ensure that our customers can get the perfect solution for them.
Kitchen Racks and Hooks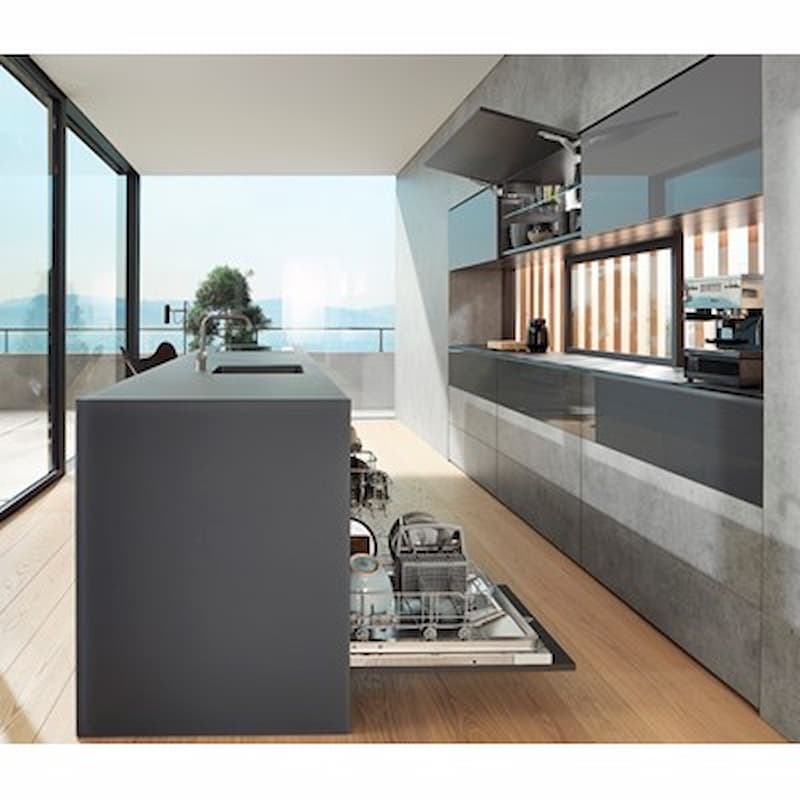 Using wall-mounted racks and under-cupboard hooks will allow you to use the space under your cabinets and on your walls for storage. For example, the racks can be used for items like baking trays, pot lids and other oversized items, and the hooks could be used for mugs, tea towels and kitchen accessories. Space Step Provides additional storage space in the plinth area and enables you to reach the highest storage level in the wall or tall cabinet.
When installing cupboards, you want the best hinges for the job. Blum kitchen hinges are durable, reliable and suitable for cupboard doors of angles from +110 degrees to -15 degrees. Combined with our range of ergonomic Blum kitchen handles, you'll be left with an aesthetically pleasing kitchen. If you would like more information, don't hesitate to contact us on 01702 614044 and a member of our friendly team will be happy to help with your enquiry.